Traditional dental work can take weeks to complete, forcing you to deal with a temporary that may not fit or look the way you want.
Cosmetic & Implant Dentistry Center is equipped with advanced dental technology to complete custom dental work in just one appointment.
At our Los Algodones, Mexico, dental practice, patients can enjoy faster and more affordable dental care with same-day dentistry...
Does Your Dentist Offer Same-Day Dentistry?
Fewer Appointments ​

Our Los Algodones team can fully restore your smile without the hassle and inconvenience of multiple appointments.
No Temporaries

You can enjoy the final results of your dental work right away, without the extra cost of a temporary restoration.
Quick and Easy Dental Work with Advanced Technology
Other Advanced Technology
We Use in Los Algodones, Mexico
Digital X-rays and CT Scans
Our modern digital x-ray and CT scan system at our dental clinic in Los Algodones, Mexico, allows our dentist to provide accurate diagnoses thanks to the instant rendering of digital images that can be examined in incredible detail. These tools also allow us to digitally organize all of your dental images for future reference.
Plasma Rich in Growth Factors (PRGF) System®
By drawing a small blood sample and isolating the platelets, Dr. Valenzuela can use your own growth factors to accelerate the healing process after oral surgery.
Piezoelectric Surgery
This highly advanced surgical technique allows Dr. Valenzuela to selectively incise hard tissue in the mouth without damaging surrounding tissue. This technique helps minimize the risk of infection and prepare you for your next procedure at our dental clinic in Mexico.
Patients Love the Care We Provide
At Our Los Algodones, Mexico, Dental Clinic
"Dr. Valenzuela and his amazing team are the best of the best. Every staff member from the front to the back are friendly, caring, and polite. Dr.Valenzuela and his team have made the process of crossing the border to surgery effortless. It's clear patient service & satisfaction are their #1 priority. They are kind and talented professionals who are experts at what they do! I highly recommend Dr.Valenzuela and his team to everyone! They are exceptional."

Tiffany Zittle
Same-Day Dental Restorations
Available at Our Los Algodones, Mexico, Dental Office
Dental crowns can restore teeth that have suffered severe damage or decay. These tooth-shaped caps provide strength and reinforcement, restoring your bite for optimal health, function, and aesthetics.
Porcelain veneers are placed on the front surfaces of teeth to conceal flaws such as chips, cracks, or discoloration. Our Los Algodones dentist offers same-day veneers to transform your smile in one appointment.
Inlays and Onlays
Inlays and onlays are custom restorations that fit like puzzle pieces into your natural tooth structure to replace compromised tissue. They are used when tooth damage is too large for a filling, but not extensive enough for a crown.
Dental implants are threaded titanium posts that replace missing tooth roots. Our Los Algodones dentist can create same-day implant-supported crowns and bridges for a restorative solution that gives your smile improved health, balance, function, and aesthetics.
What to Expect When You Receive Same-Day Dentistry
Qualifying patients can have their dental work completed in one day. Here is what to expect when you receive same-day dentistry at our
Los Algodones dental office
:
Day of Procedure
In order for you to qualify for same-day restorations from our dental clinic in Mexico, you must be in good oral health. Dr. Valenzuela can conduct a variety of dental procedures that can prepare your smile for restorative work, including:
If you have suffered a significant amount of bone tissue recession in your jaw, bone grafting can replace lost tissue and restore your candidacy for implant-supported restorations like crowns and dentures.
While Dr. Valenzuela will always try to save teeth whenever possible, an extraction is sometimes the best solution for your oral health needs. You can count on our dentist to use gentle techniques and local anesthesia to make the procedure virtually painless.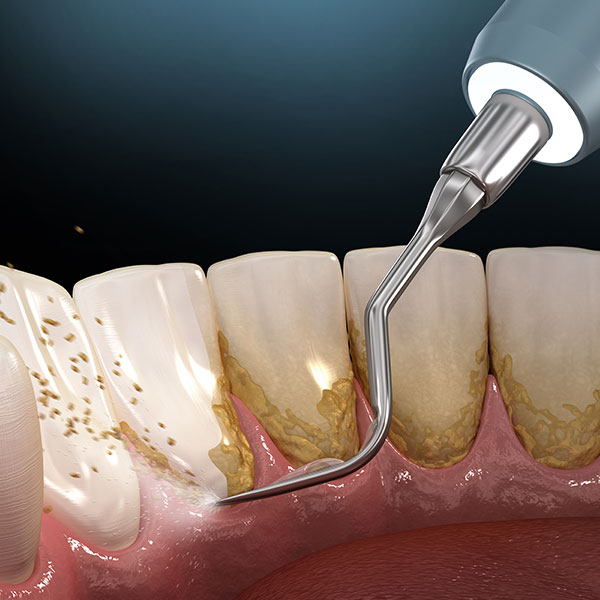 Gum disease can take a serious toll on your teeth and your entire smile. Scaling and root planing is one of the most common and effective treatments for moderate gum disease. Our dentist in Los Algodones, Mexico, will remove plaque and tartar from below the gum line in a way that helps your gums heal and prevents future accumulation of bacteria.
Contact Our Dental Clinic in Mexico Today
Dr. Valenzuela is a dentist who has earned the trust of patients throughout Mexicali, Arizona, and Southern California. His dental clinic in Los Algodones, Mexico, has become known for providing affordable, high-quality dental work. When you need a dentist who provides results that aren't just excellent but also fast, we are here for you.
It's easy to park, take a short walk over the border, and receive top-tier dental care for a fraction of what you would pay in the United States. If you are in need of a fast solution to your dental needs, we invite you to find out for yourself why so many Americans trust Dr. Valenzuela.
Request a consultation online or call:
How Much Does Same-Day Dental Work Cost?

At
Cosmetic & Implant Dentistry Center
in Los Algodones, we are committed to providing affordable dental care. A same-day crown at our office typically costs between $450 and $850. In contrast, an all-porcelain crown made at a laboratory in the U.S. can cost anywhere between $800 and $3,000. There are a variety of factors that can affect the final cost of your same-day restoration, including:
The Type of Restoration
The cost of a crown can differ significantly from a bridge or veneer.
Your Current Oral Health
You may need other dental procedures to restore your health before placing a restoration. Additional dental work will add to the overall cost of treatment.
"I am grateful to Dr. Valenzuela."
"I cannot say enough wonderful things about Dr. Valenzuela and the staff! They are highly skilled, kind, and caring people! My experience with all on 6 upper and lower was the best dental experience of my life! I would recommend them to anyone needing major dental, implants dentures, etc. I do not regret a moment spent pursuing this adventure and am grateful to Dr. Valenzuela, the Stagg, and the friendly people of Los Algodones!"

Bobbie Wrenfrow
What about Same-Day Dental Implant Restorations?
Many of our Los Algodones patients want to know if dental implant restorations can be placed on the same day as their dental implants. The answer depends on the specific situation. In many cases, dental implants must fuse to the jawbone before they can be restored with a crown, bridge, or denture. This usually takes an average of three to six months. However, there are some instances in which dental implants and restorations can be placed during the same visit to our Los Algodones dental office. You can receive same-day dental implant restorations if you:
Have enough dense bone tissue surrounding the dental implant
Choose All-on-4® dental implants
Choose All-on-6® dental implants
If you do not qualify for same-day treatment, Dr. Valenzuela will create a custom dental implant treatment plan to complete your dental work in as few visits as possible.
"The Best Dentist I Have Ever Had..."
The best dentist and service I have ever had. Always professional and friendly staff. I now have the perfect teeth and smile I have wanted for years. Don't hesitate to have your smile back. It is very easy to park and walk across the border. Just a few minutes to the office. They employ the latest technology including CT scan and digital scans of your teeth and mouth to produce crowns. I had a complete restoration consisting of 3 implants and 26 crowns. Thank you Dr. Cota and Dr. Valenzuela.

View On Google
My doctor was Dinael Cota and he was very kind and patient with me and my dental anxiety and nervousness. He made sure to listen to what I wanted but also give really good suggestions to help me make good decisions about how my smile should look. Crossing the border was no issue, and it takes about a minute and a half to walk to Dr. Valenzuela's office. I felt super safe and it was fun to walk around Los Algodones and shop after my procedure was finished.
View On Google