Dental Cleanings and Exams
Undergoing an exam and dental cleaning at least every six months is critical to maintaining your oral health. During your appointment at our Los Algodones, Baja California, Mexico, practice, a hygienist will remove plaque and tartar, and Dr. Jose Valenzuela will examine your smile for any signs of oral health issues. If any issues are identified, Dr. Valenzuela will work with you to establish an effective treatment plan.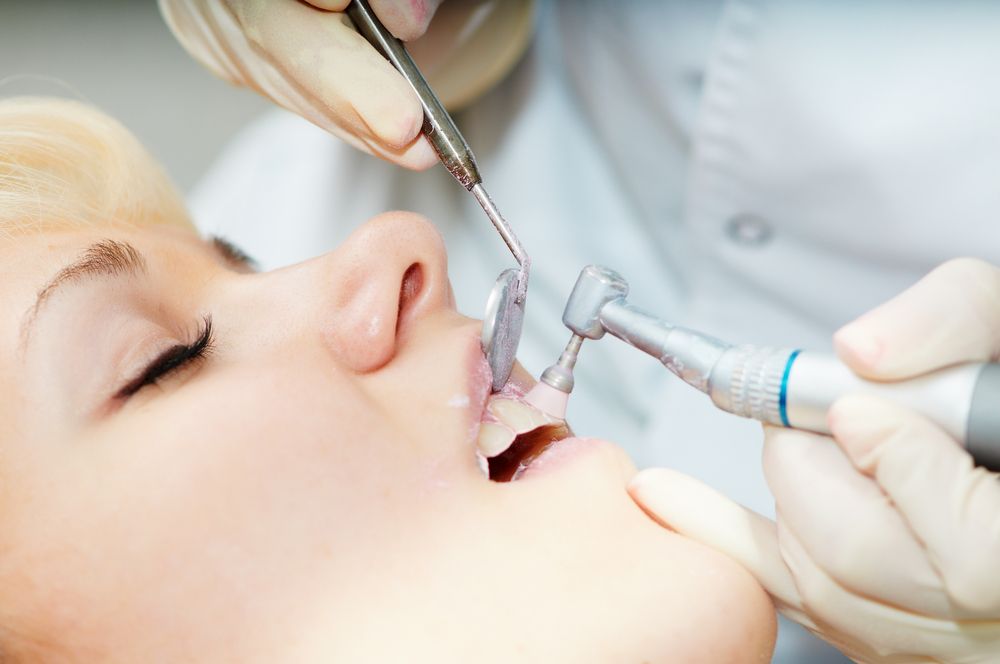 Why Routine Cleanings and Examinations are Important
Daily brushing and flossing are absolutely essential to maintaining your oral health. However, even the most dedicated patients still require regular professional cleanings because there are areas that can be difficult to reach with a toothbrush and floss. In most cases, we recommend a checkup and cleaning every six months. However, patients who are abnormally prone to tooth decay and gum disease may require more frequent visits. It is not uncommon for those with periodontal issues to undergo cleanings every three to four months.
Regular exams also allow your dentist to detect issues such as tooth decay and gum disease in the earliest stages, when they are easiest to treat. This not only helps you to achieve and maintain healthy teeth and gums, but also prevent the need for costlier and more invasive procedures in the future.
What to Expect during Your Cleaning
When you arrive at our office, our hygienist will gently remove plaque deposits, tartar, and other debris using a combination of hand tools and ultrasonic instruments. Reaching deep into hard-to-reach areas, your hygienist will remove cavity-causing bacteria. Next, the teeth will be polished using prophy paste and a rubber cup. This will remove biofilm and stains from the surfaces of the teeth for a whiter, brighter smile. Finally, your hygienist will explain brushing and flossing techniques and help you develop an at-home oral hygiene routine to maintain your oral health between visits.
What to Expect during Your Examination
During your dental examination, Dr. Valenzuela will perform a full assessment of your teeth, gums, jaw joints, and all other orofacial structures. He will check for signs of decay, infection, and gum disease. He may also take x-rays to assess the underlying structures, such as the teeth roots and jawbone. If any issues are detected, he will recommend appropriate restorative treatments.
During every routine dental exam, Dr. Valenzuela performs an oral cancer screening. This simple assessment involves visually examining the lips, gums, tongue, cheeks, and other soft tissues to detect any abnormalities. The likelihood of successfully treating oral cancer is much better when the condition is detected in the early stages. Unfortunately, many cases go undiagnosed, leading to dangerous or even fatal outcomes. Therefore, this five-minute examination could literally save your life.
Schedule Your Exam Today
If you are overdue for a cleaning, or if you are currently seeking a dental care provider, consider scheduling a visit at our practice. Our team can help you achieve and maintain a healthy smile for years to come. To learn more about the procedures we offer at the Cosmetic and Implant Dentistry Center, contact us online or call us at (866) 223-6147.