Aesthetic flaws such as chips, cracks, and discoloration can detract from your smile and have a negative impact on your self-confidence.
Dr. Jose Valenzuela can provide dental bonding, an affordable option to conceal imperfections and transform your smile in a single appointment.
What are the benefits of dental bonding?
Let's take a look at how dental bonding works...
If You Are Embarrassed of Your Teeth,
You Are Not Alone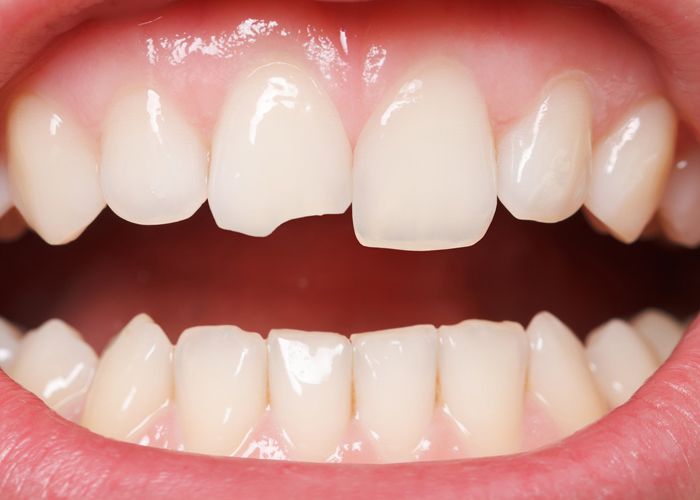 Candidacy
Patients considering dental bonding or any other cosmetic procedure should be free from tooth decay and gum disease. If these issues are present, Dr. Valenzuela must resolve them before performing bonding.
Bonding is a fast and economical way to address:
Cracks, chips, and fractures
Tooth discoloration or staining
Gaps or spaces between the teeth
Misshapen teeth
Slightly misaligned teeth
Often, patients choose dental bonding as a more affordable alternative to porcelain veneers, or as a way of determining if they would like to eventually invest in veneers. Bonding is also less invasive, as it requires little or no enamel removal, so the results can be reversed. Dental bonding is also long-lasting. In fact, with proper care and maintenance, it can last up to 10 years. Bonding can also be combined with other cosmetic procedures for comprehensive results. If you are considering teeth whitening, you should wait to undergo bonding. By doing so, the composite resin can be color-matched to your whitened smile.
Bonding takes only one appointment, and it can provide you with an instant smile upgrade.
The Treatment Process
Before the dental bonding process begins, Dr. Valenzuela will see you for an initial consultation at the Cosmetic and Implant Dentistry Center. During this visit, he will speak with you in detail about your cosmetic goals. He will then perform a comprehensive assessment of your teeth and gums to make sure dental bonding is right for you. Finally, he will design a fully personalized treatment plan to meet your goals.
In most cases, the dental bonding procedure can be completed in just one office visit. To begin, your teeth will be thoroughly cleaned. Next, Dr. Valenzuela will apply a mildly acidic solution designed to roughen the surface of the teeth. This will help the resin bond more securely. Using a shade guide, Dr. Valenzuela will match the resin to your teeth. He will then apply the resin, molding and shaping it to achieve the desired results. The resin will be hardened with a curing light. Finally, Dr. Valenzuela will make any necessary adjustments to ensure a balanced and comfortable bite. The result is a beautiful and symmetrical mile that can give you an exhilarating boost in confidence.
Flexible Financing Options
Because dental bonding is considered a cosmetic procedure, it is not covered by insurance. However, we can work with you to design a payment plan that will work for you. At the Cosmetic and Implant Dentistry Center, we believe in making the treatment you want affordable. We offer a number of financing options to help you with out-of-pocket costs.
Dr. Valenzuela is committed to providing advanced dental treatment at affordable prices. He is a member of multiple prestigious organizations, including:
American Academy of Cosmetic Dentistry
American Dental Association
International Congress of Oral Implantologists
American Academy of Implant Dentistry
Schedule an appointment online today or call our office at (866) 471-3548 to learn more about our services.