Porcelain Veneers vs. Lumineers: Which Is Right for You?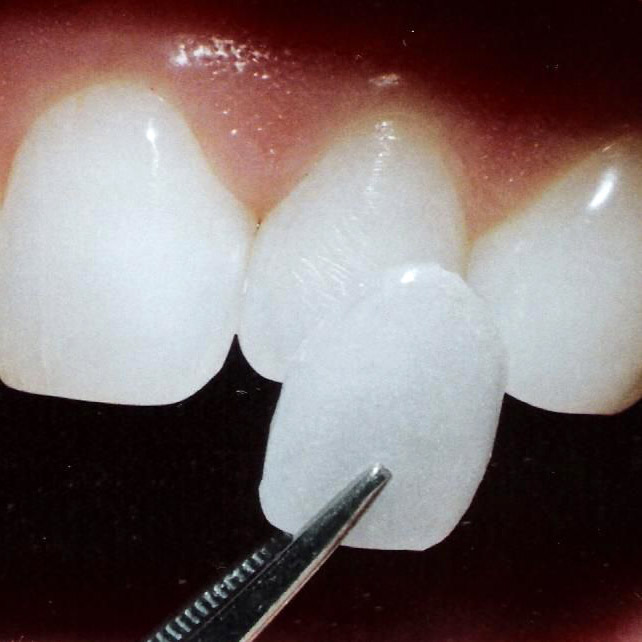 If dental imperfections or other aesthetic concerns make you feel like you want to hide your smile, veneers may be able to help. Veneers are a cosmetic dentistry treatment that mask dental flaws and quickly transform the smile's appearance.
There are several different types of veneers but today the dentists of the Cosmetic & Implant Dentistry Center would like to take a closer look at porcelain veneers vs. Lumineers®, both of which are offered at our Los Algodones, Mexico, Mexicali-based practice.
What Are Porcelain Veneers?
A porcelain veneer is a thin shell that is bonded to the front of a tooth. Porcelain is a popular material for making veneers as it can be crafted into any shade of white to match the surrounding teeth or even made a brighter shade when improving the appearance of discolored teeth. Porcelain also looks very similar to natural teeth in both shine and luster.
In order to bond a porcelain veneer to the tooth, it must be prepared. This is done by removing a small amount of enamel from the front surface of the tooth. A thin layer of enamel must be removed to provide space for the veneer to sit flush on the tooth.
What Are Lumineers?
Lumineers are a brand of very thin porcelain veneers. Like standard porcelain veneers, Lumineers can be made any shade of white to either blend with the surrounding teeth or make the smile look whiter. Since they are made of porcelain, Lumineers also provide natural looking results.
What's the Difference Between Porcelain Veneers and Lumineers?
The primary difference between standard porcelain veneers and Lumineers is that Lumineers are significantly thinner. As a result, Lumineers can often be placed without any enamel removal. This also means they can potentially be removed without harming the teeth. Standard veneers require enamel to be removed, so once veneers are placed they should stay in place.
However, the downside to Lumineers being thinner is that they are not quite as durable as standard veneers and may chip more easily especially for those who grind their teeth or are in the habit of chewing on their nails or hard items, like pen caps. Lumineers also cannot treat some of the more moderate or significant imperfections that standard veneers can address.
Deciding Between Porcelain Veneers and Lumineers
Deciding between standard porcelain veneers and Lumineers is a personal choice. Weighing the positives and negatives of each along with speaking to a dentist can help. Some things to consider include:
Standard porcelain veneers require the permanent removal of enamel.
Lumineers are thin and can typically be placed without any enamel removal.
Lumineers may be reversible unlike standard veneers.
Porcelain veneers are thicker and tend to be more durable and long lasting than Lumineers.
Standard veneers can address a greater variety of dental imperfections than Lumineers.
Schedule a Consultation
For more information about the differences between porcelain veneers and Lumineers, or to find out which treatment is right for you, call our Los Algodones practice at (928) 792-2156 or contact us online to schedule a consultation.
Related to This