Dental Bridge Aftercare Tips for Long-term Success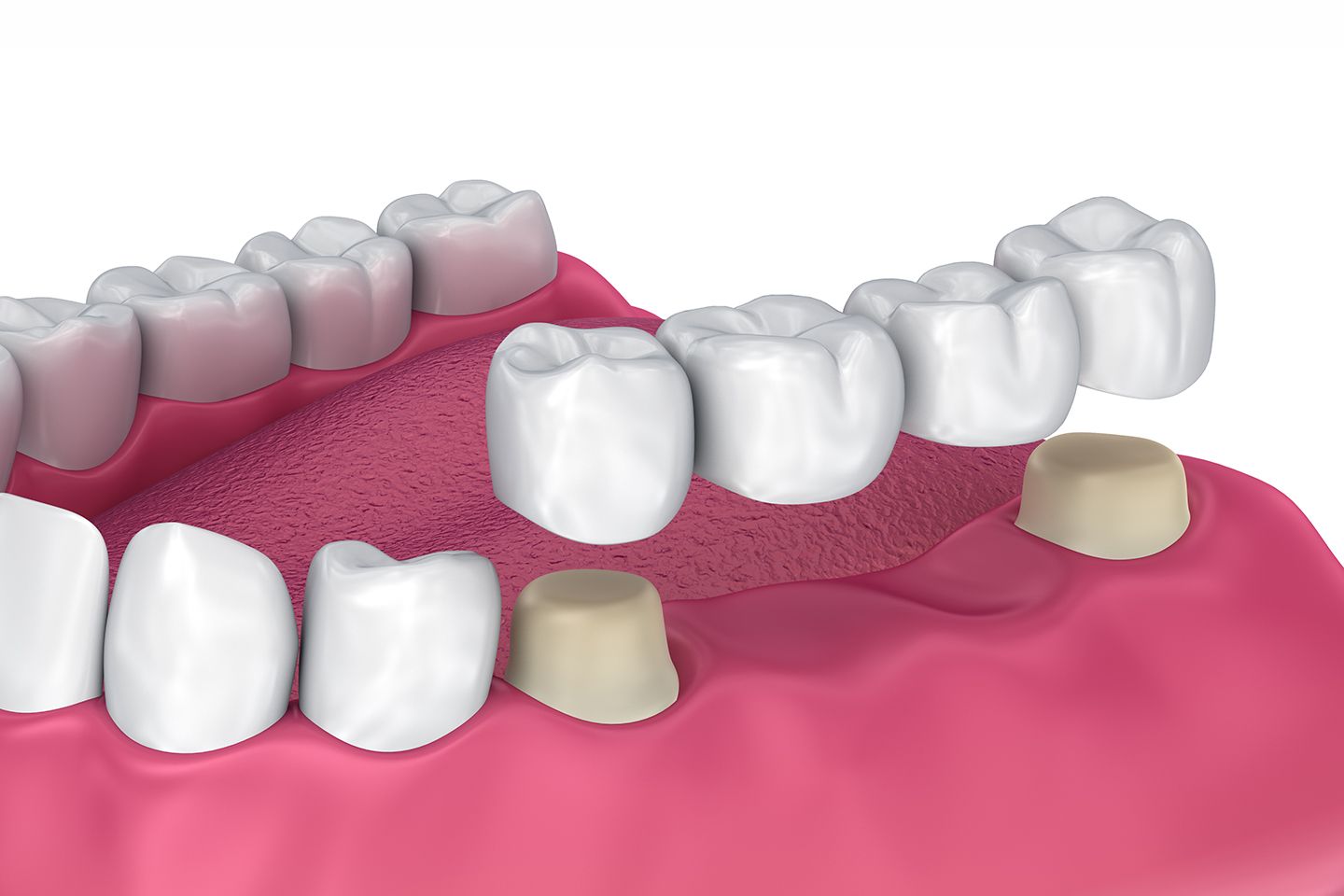 Tooth loss affects more than one's oral health–it influences social and systemic health, too. To avoid these widespread health issues, patients should try to replace missing teeth as quickly as possible. Many restorative solutions, like porcelain dental bridges, allow patients to quickly and comfortably replace one or more missing teeth in a row to protect their smiles for years to come.
The Cosmetic & Implant Dentistry Center is here to provide top-tier restorative dentistry treatments to patients living in Yuma, AZ, and Los Algodones and Mexicali, Mexico. Our high-quality materials and advanced techniques allow us to create custom-made restorations that feel as great as they look.
Many patients choose to address tooth loss with long-lasting dental bridges. In this post, our team explores dental bridge aftercare tips to help patients get the most out of their new prostheses.
What Is a Dental Bridge?
A dental bridge is an oral prosthesis that can replace four or more missing teeth in a row. Our team can use healthy, neighboring teeth to secure the appliance's position in the mouth, or we can use dental implants.
Due to their stability, dental bridges are a highly effective and long-lasting way to replace missing teeth. In fact, research indicates that patients may be able to enjoy their bridges for over 20 years. But, such longevity means that patients must continually care for and maintain their dental bridges after treatment.
Dental Bridge Aftercare: Immediately Following Placement
Patients may experience mild pain or discomfort for approximately 24 hours following their dental bridge placement. Although some pain is normal and should quickly dissipate, patients can increase their comfort by taking over-the-counter painkillers, like:
Ibuprofen
Naproxen
Acetaminophen
Patients can also prevent postprocedural complications by:
Gently brushing after meals or snacks
Lightly flossing, even around the bridge
Rinsing with antimicrobial mouthwash or warm salt water
Dental Bridge Aftercare: Life-long Maintenance
Dental bridges require life-long maintenance much in the same way that natural teeth do. This means that patients must care for their dental bridges daily.
Luckily, caring for a porcelain dental bridge is relatively easy. Indeed, little more than daily oral hygiene practices may be enough to keep a bridge looking, feeling, and functioning optimally.
Brush Twice a Day
Although porcelain is immune to decay-causing bacteria, dental bridges can still accumulate harmful plaque around the gum line. And, if plaque accumulates around the gum line, then it can lead to advancing gum disease and cavities on surrounding, natural teeth.
Therefore, patients should brush their teeth and dental bridges after snacks, meals, or at least twice a day. We recommend using a soft-bristled toothbrush and non-whitening toothpaste to avoid scratching or damaging the porcelain bridge.
Floss Once a Day
Flossing removes harmful plaque from between the teeth and dental bridge. Our team recommends flossing at least once a day to keep bacteria and plaque at bay.
Clean Beneath the Bridge
Food debris, plaque, and bacteria can accumulate underneath a bridge. Patients cannot floss between the false teeth in their bridges to get to this build-up. Subsequently, patients must clean underneath their bridges using special brushes or flossers to remove it.
Schedule Regular Dental Visits
Dental exams and cleanings help to keep natural teeth and oral appliances functional and healthy. Attending dental visits at least every six months can help patients get the most out of their restorations and smiles.
Schedule a Dental Bridge Consultation
If you're living with tooth loss, contact the skilled team at Cosmetic & Implant Dentistry Center. We can help you explore all of your restorative options, including dental bridges. Simply send our team a message online, or call our Los Algodones dental office at (928) 792-2156 to request your appointment now.
Related to This