History of Dental Implants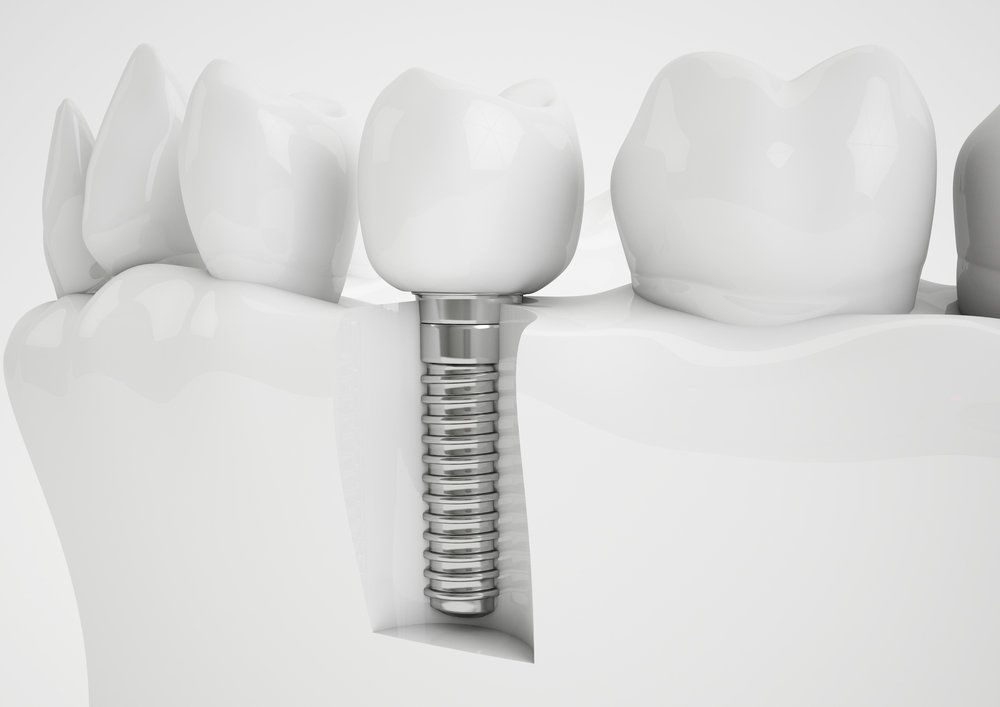 We often think of dental implants as a modern invention. But history tells us a different story. According to archaeological discoveries, civilizations have been trying to replace missing teeth since the dawn of humanity. While dental implants from the days of old do not compare to the modern implants we now know, they were an important stepping stone for our knowledge and understanding of dentistry. In this blog post, Dr. Jose Valenzuela and our team explore a brief history of dental implants.
The Cosmetic & Implant Dentistry Center has been serving residents of Los Algodones, Mexico and Mexicali for over 20 years. We offer a wide range of teeth replacement options, including dental implants, bridges, and dentures.
Earliest Known Dental Implants
The oldest dental implants to be discovered were found in ancient China. Small pegs carved from bamboo were used to fill in spaces left behind by tooth loss. These bamboo pegs date back to 4,000 BC.
Other Ancient Civilizations
Around 2,000 BC, the Egyptians were placing implants in a similar fashion. Instead of bamboo, they used precious metals. However, it is important to note that some archaeological experts believe these implants were placed after death rather than in living individuals.
A 2,300-year-old dental implant was found in a French graveyard. The tooth, which was crafted from gold, was secured in place by an iron pin.
Approximately 2,000 years ago, people began replacing their missing teeth with animal or human teeth. Poverty-stricken individuals would often sell their teeth for money. As you can imagine, this replacement method led to significant infection and was often rejected by the body.
During an archaeological dig in the 1930s, the remains of a Mayan woman dating back to approximately 630 AD were discovered. Her lower jaw was missing three teeth, which had all been replaced with pieces of seashell. Fascinatingly, the seashells had partially integrated with the jawbone, indicating that these implants were placed while the woman was alive.
Early 20th Century
In the early 1900s, experts placed dental implants using a wide variety of metals, including gold, irido-platinum, and stainless steel. While these implants were a notable improvement on the ancient versions, they still failed to integrate with the jawbone. As the decades passed, the search continued for a biocompatible material that would fuse with bone tissue.
Dr. Per Ingvar-Brånemark
Known as the father of dental implants, Swedish physician Per Ingvar-Brånemark stumbled upon an important finding in 1952. While studying bone regeneration and healing in rabbits, he noticed that a titanium rod had fused to the femur of one of his test subjects. Thus, he coined the term "osseointegration", which describes the process of fusion between an implant and natural bone tissue.
Brånemark placed the first titanium dental implants in a human volunteer in the mid-1960s. The surgery was so successful that the patient enjoyed the use of his implants until his death 40 years later.
Modern Dental Implants
Since Brånemark's discovery, advances in dental materials have aided in the continued improvement of implants. Today, dental implants are largely considered the best option for teeth replacement. No other restorative option is as reliable or long-lasting.
Schedule Your Dental Implant Consultation
If tooth loss has had a negative impact on your oral health and function, schedule an appointment to explore your treatment options. You can contact our Los Algodones practice online or call us at (928) 257-3604.
Related to This