Dental Crowns for the Front Teeth: What You Need to Know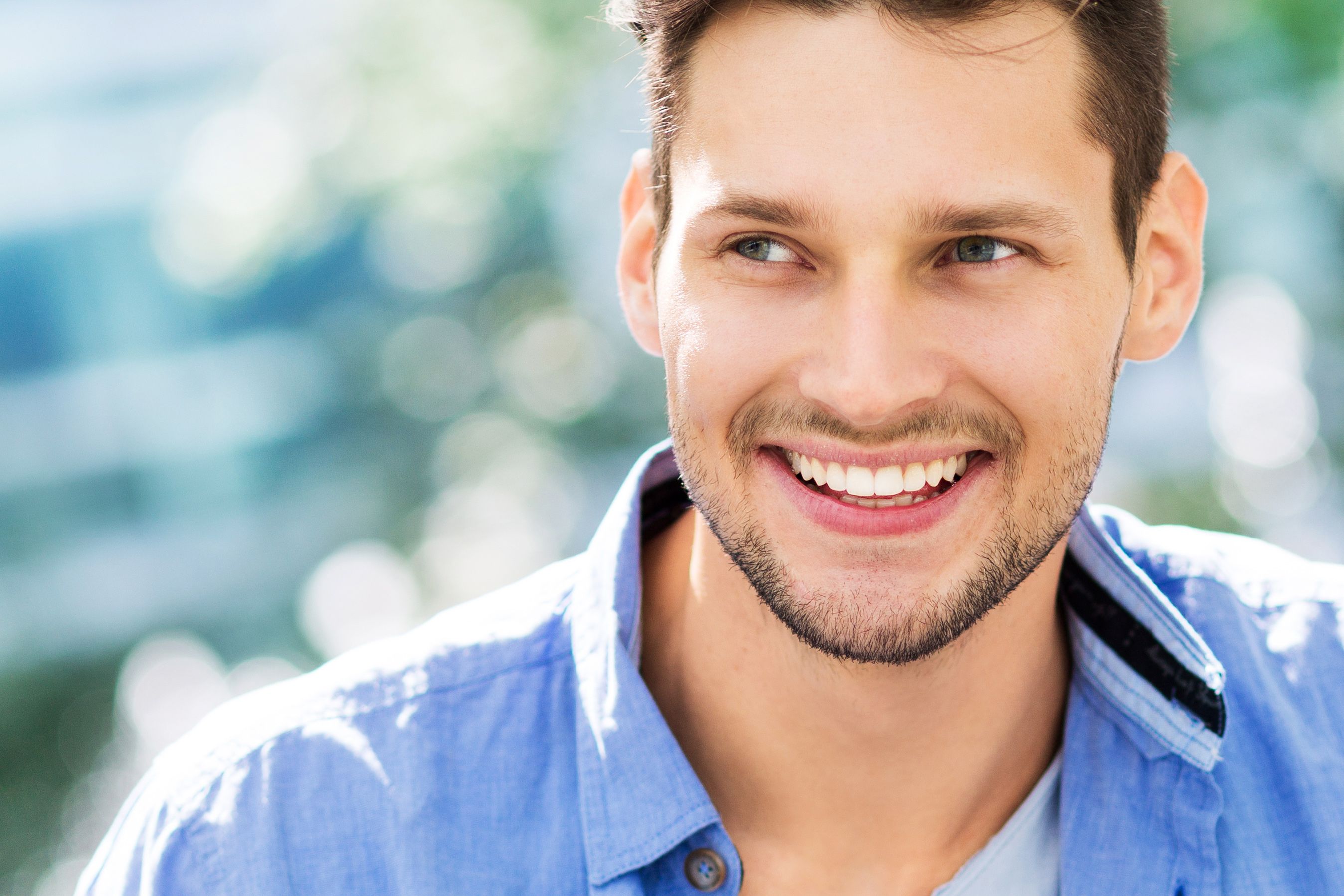 Crowns are cap-shaped restorations that fit over the teeth. Depending on the needs of the individual, they may be used for restorative or cosmetic purposes. Special aesthetic considerations must be given when placing dental crowns on the front teeth. In addition to being strong and resilient, crowns in the smile zone should also be lifelike and natural-looking. At our Los Algodones, Mexico, office, serving guests from Mexicali, surrounding areas, and out of town, Dr. Jose Valenzuela routinely recommends dental crowns for patients looking to upgrade their smiles.
During a consultation, we work hard to determine your goals to give you the best smile. We also explain the process from beginning to end and our doctor uses advanced techniques to ensure that crowns match your natural teeth for seamless results.
Why Are Crowns Needed for Front Teeth?
For teeth that are weak or damaged, dental crowns add strength and increased stability. Our dentist also installs crowns for patients with cracked, chipped, and extremely worn-down teeth. At our Los Algodones, Mexico, office, we also use crowns for individuals with severely decayed and disproportionately sized teeth. You might also need a crown after a root canal since your tooth is in a weakened state. In some cases, your dentist will place crowns on top of dental implants.
Ensuring Lifelike Results
Crowns are made out of various materials and depend on the patient's condition. For dental crowns, we can use:
All-porcelain
Metal
Ceramic
Zirconia
Dental crowns for front teeth are often made from all-ceramic or zirconia. These materials mimic the translucency of natural enamel. Dr. Valenzuela will help determine which type of crown is most appropriate for your needs.
Traditional Crowns
In our dental practice, we offer traditional crowns that our dentist typically places in two appointments. At your first visit, the dentist examines your mouth and takes x-rays and a mold of your teeth. Your doctor will shape and contour the teeth and also remove a small portion of enamel. Your dentist will make an impression of the prepared tooth and send it to our dental lab partner. In the meantime, a temporary crown is placed to protect your tooth until the permanent restoration is made.
The fabrication process can take anywhere from two to four weeks, and sometimes longer depending on the case. During your second appointment, our dentist will securely attach the crown using a special dental cement.
Same-Day Crowns
With advanced CAD/CAM technology, your restoration can be crafted in a single appointment. Dr. Valenzuela uses this option for individuals who will receive all-porcelain crowns. He first preps your teeth and then uses the intraoral scanner to take digital impressions of your front teeth.
The images are then uploaded to a software program that will aid in designing your crown. The approved images are sent to the in-office milling machine to create your new crowns while you wait in the office. When your new crown is complete, the dentist checks to ensure a proper fit before bonding it to your tooth.
Unlike the traditional crown process, a temporary restoration is not necessary. This helps reduce overall cost.
How Do I Care for Crowns on My Front Teeth?
After the dentist installs your crowns, Dr. Valenzuela will provide you with detailed instructions on how to care for your restorations. Maintaining your crowns includes daily brushing and flossing to keep them clean and protect the underlying tooth structure. Also, you will need to visit your dentist for routine check-ups. If you feel there are any issues with your crowns, you should contact your dentist with concerns.
Schedule a Consultation
If you are considering dental crowns for the front teeth, you should contact us online or call our office in Los Algodones, Mexico, at (928) 257-3604 to learn more. We can explain the process, perform a full assessment, and determine if crowns are the right choice for you.
Related to This