Signs Your Dentures Need to Be Replaced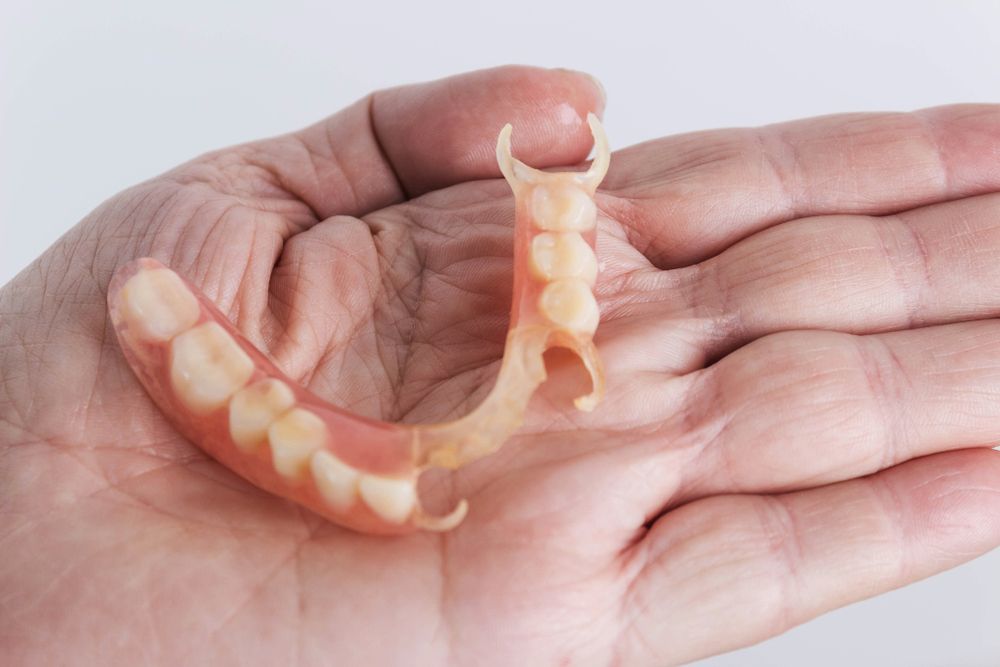 Dentures are a way to replace an arch of missing teeth. Today's dentures are made from strong materials that provide years of reliable support. Nonetheless, dentures are not designed to last forever and will need to be replaced at some point.
There will come a time when your dentures need to be swapped out for another set. Dr. Jose Valenzuela at Cosmetic Implant & Dentistry Center in Los Algodones, Baja Mexico reviews the signs that indicate your dentures need to be replaced.
The Standard Longevity of Dentures
When properly maintained, your dentures should last nearly a decade. Proper maintenance includes maintaining a good daily hygiene routine, and having your dentist reline the denture about every two years to fit your bite.
If you have been using the same dentures for more than 10 years, the prosthetic should be checked regularly by your dentist to ensure it is functioning as it should.
You Are Experiencing Discomfort
If you suddenly experience pain or feel ongoing discomfort, you may need new dentures. Headaches, jaw or facial pain, ringing in the ears, or neck and shoulder pain are symptoms of temporomandibular joint disorder (TMD).
This is a condition that can arise when the jawbone changes following long-term tooth loss. TMD symptoms not only indicate stress at the jaw, but also that it might be time for a new set of dentures.
Chipped or Cracked Dentures
Any time your denture breaks, you should go in for a dental visit right away. A broken denture can trigger oral health problems such as sores in your mouth or a misaligned bite.
In instances of a chipped or broken tooth, the denture can often be fixed by a technician at a dental lab. Breaks that originate or go down to the base of the denture usually require being replacement.
Loose or Ill-fitting Dentures
When you first receive your denture, it will fit tightly over your gum line. If it becomes loose or wobbly, you might be due for a new set of dentures. This change in the fit of the denture is due to alterations to the jawbone when teeth are missing for an extended period of time.
Besides not feeling comfortable in the mouth, shifting or slipping dentures can make it difficult to eat and converse as you normally would. This can cause patients to wear their dentures less frequently, which further undermines their fit.
Hard-to-clean Dentures
As noted above, alterations to the jawbone structure over time can contribute to ill-fitting dentures. In these cases, patients may notice that food gets stuck under the prosthetic.
Additionally, dentures may develop small cracks. Although dentures are durable, they will begin to breakdown and show these types of wear and tear over time. Hairline fractures and other very weaknesses in the denture provide a place for infection-causing bacteria.
Contact Our Practice for More Information
If you are experiencing any of the above, book your appointment today. You can speak to a team member at (866) 471-3548 or contact us online.
Related to This