Full Mouth Reconstruction Candidates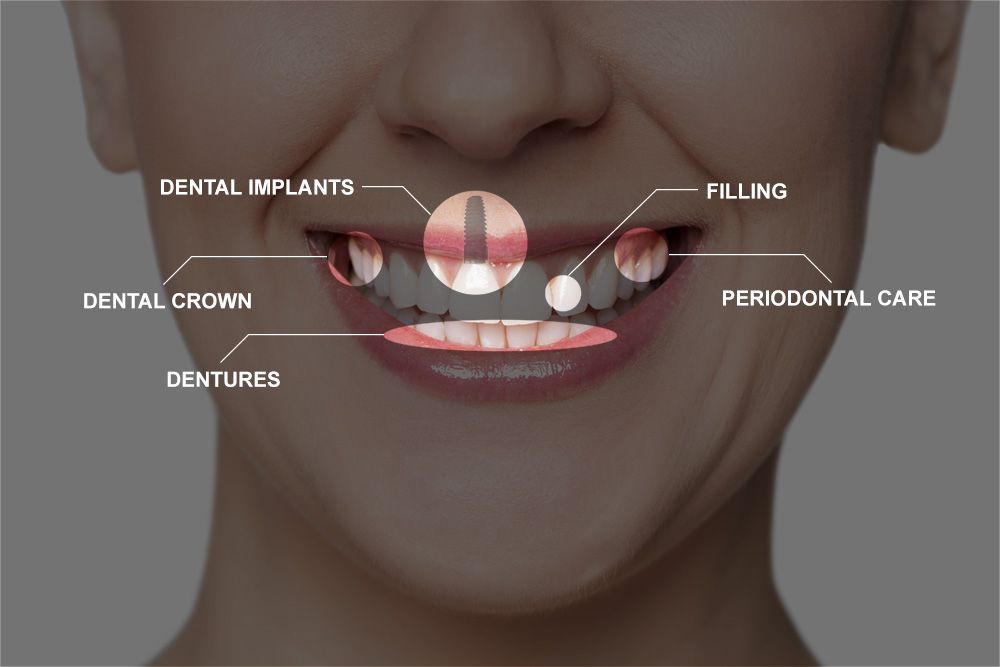 Whether from neglect, trauma, or simply the aging process, dental damage can cause constant pain and make it difficult to eat, speak, or smile with confidence. For those who struggle with extensive dental damage, tooth loss, or other oral health problems, a full mouth reconstruction can help. Each full mouth reconstruction will consist of different treatments unique to the needs of each patient. For example, patients missing one or more teeth may enjoy restored dental function and appearance by including dental implants in their full mouth reconstruction.
To discuss which treatments may be right for you, or to find out more about full mouth reconstruction candidates, please schedule a consultation with Los Algodones, Mexico dentist Jose Valenzuela, Jr.
What Is a Full Mouth Reconstruction?
A full mouth reconstruction describes the use of any number of restorative dentistry treatments to address a wide range of dental and oral health issues. Full mouth reconstructions are easily tailored to meet each patient's unique needs in restoring the health and beauty of his or her smile.
Some common treatments used in full mouth reconstructions include:
Tooth-colored fillings
Dental crowns
Porcelain veneers
Dental bridges
Implant-supported dentures
Removable dentures
Dental implants
Candidates for Full Mouth Reconstruction
Many people who suffer from multiple dental and oral health issues make excellent candidates for full mouth reconstructions. A full mouth reconstruction may consist of any combination of dental treatments, making many people ideal candidates for a full mouth reconstruction.
Those who have one or more of the following issues may benefit from a full mouth reconstruction:
Tooth loss: One of the biggest oral health issues facing full mouth reconstruction candidates is tooth loss. There are multiple treatment options that may be used in a full mouth reconstruction to replace missing teeth. Dental implants offer a permanent solution to replacing one or more missing teeth and may be paired with dental crowns, bridges, or dentures.
Dental fractures: Those who suffer from dental fractures can enjoy a restored smile through full mouth reconstruction. For those with minor fractures, porcelain veneers may be a suitable treatment option, while those with more severe damage may benefit from dental crowns.
Tooth decay: Tooth decay is a common problem facing those who seek full mouth reconstruction. Minor to moderate tooth decay may be treated with tooth-colored fillings. Those with more extensive tooth decay often make suitable candidates for dental crowns.
Gum disease: Gum disease is another common problem treated with full mouth reconstruction plans. Gum disease may be treated with root planing and scaling or gum surgery.
Old metal fillings: Old metal fillings can make the smile look less than perfect, leaving many unhappy with the appearance of their teeth. During a full mouth reconstruction, old metal fillings may be replaced with tooth-colored fillings or dental crowns for a completely restored smile.
Find out if You're a Candidate for Full Mouth Reconstruction
To find out if you're a candidate for a full mouth reconstruction, we welcome you to schedule a consultation with Dr. Valenzuela today.
Related to This