What You Need to Know about Dental Implant Aftercare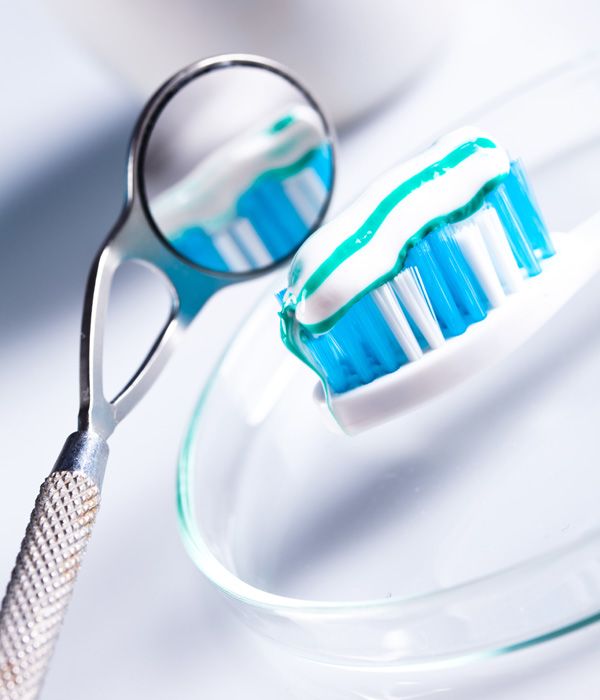 When it comes to the replacement of missing teeth, dental implants are among the most effective restorative dentistry treatments. Implant-supported dental restorations represent the strongest, most stable, and most durable method of replacing missing teeth that currently exists. Patients emerge from treatment with their oral health and ability to bite, chew, speak, and smile with ease and confidence completely restored.
Furthermore, implant-supported crowns, bridges, and dentures are extremely easy to take care of once they have been attached to the implants and the gums have healed around them. Patients simply have to care for their replacement teeth as they would their natural teeth, brushing and flossing at least twice a day and after each meal, in addition to visiting the dentist at least twice a year for oral exams and professional cleanings. While the restorations themselves might eventually need to be replaced, the dental implant posts should last for decades, and possibly even a lifetime.
Patients should be aware, however, that the placement of dental implants is an invasive surgical procedure and, as such, requires a period of recovery. Dr. Jose Valenzuela is careful to discuss dental implants aftercare in detail during consultations at his Los Algodones, Mexico - Baja California practice so that patients know precisely what to expect before committing to treatment.
Are you interested in finding out whether you're a good candidate for dental implants? If so, please schedule your initial consultation with Dr. Valenzuela at Cosmetic & Implant Dentistry Center today.
Caring for Your Mouth after Dental Implant Surgery
Recovering from dental implant surgery will require two to three weeks, but the majority of healing will occur during the first week. During your recovery period:
It is typical to experience some blood in the saliva during the first 24 hours after surgery. Excessive bleeding can be controlled by biting on a gauze pad for 30 minutes to an hour.
Swelling is inevitable after any surgery. You can help to minimize swelling by applying an ice pack to your cheek. Swelling should start to subside by the fourth day after surgery.
You will experience some discomfort as your anesthetic begins to wear off, which should be well-managed with over-the-counter pain medication. You will have prescription pain medication in case you experience more severe pain; however, there is a good chance you won't need it.
It is important that you take your prescribed antibiotics precisely as directed to help prevent infection, which is a potential complication of any surgical procedure. It is equally important that you use the prescribed mouth rinse as directed.
Drink lots of fluids and follow the diet plan that Dr. Valenzuela recommends.
If you are a smoker, it is essential that you do not smoke during the recovery period as this could interfere with the healing process and increase the risk of implant failure. In general, you should consider quitting smoking for the sake of your future oral and overall health.
Learn More about Dental Implant Aftercare
To learn more about dental implant aftercare, please contact Cosmetic & Implant Dentistry Center today.
Related to This