Single vs. Multiple Tooth Replacement with Dental Implants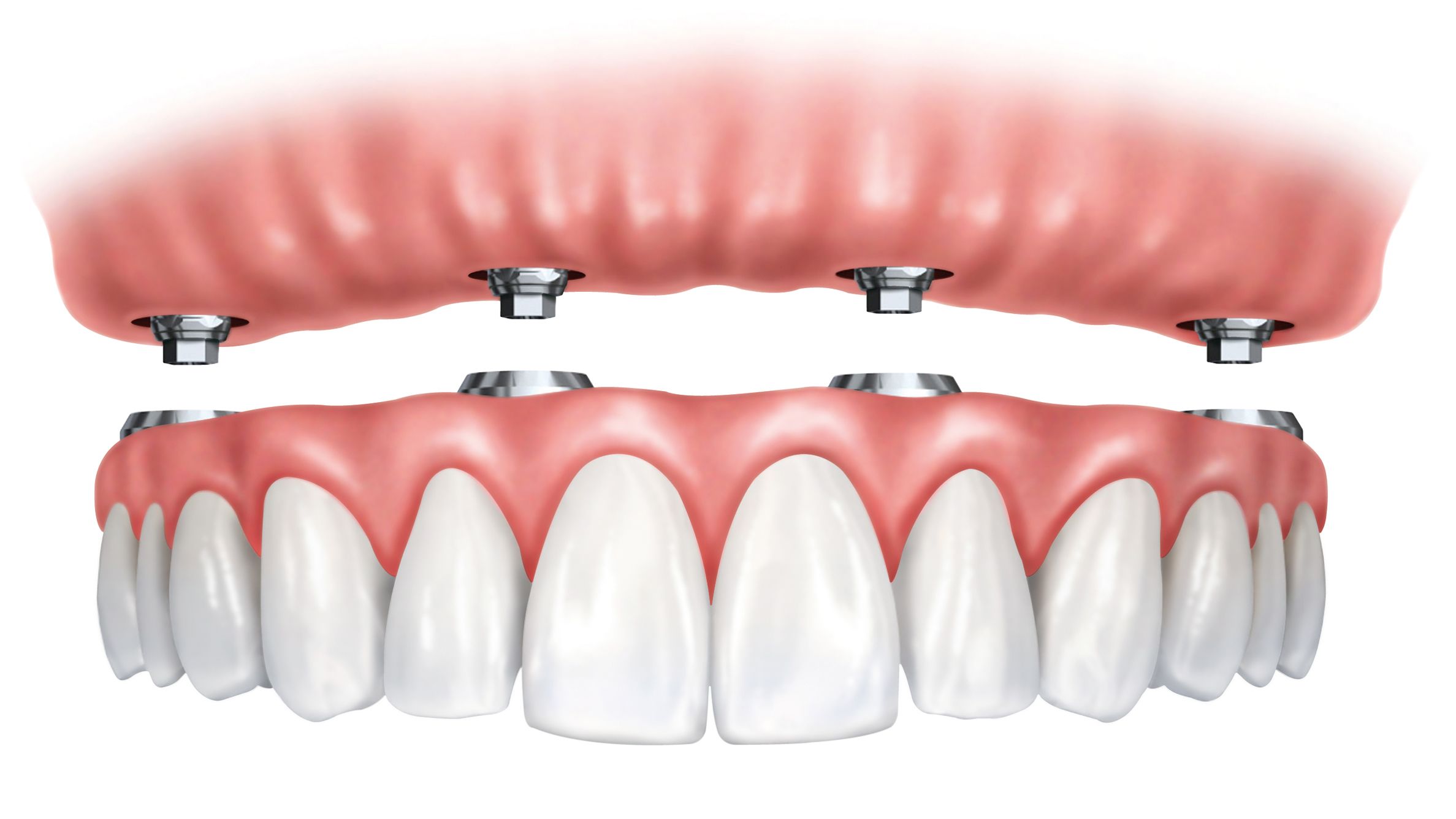 At Cosmetic & Implant Dentistry Center, Dr. Jose Valenzuela, Jr. offers the full range of tooth replacement options. Whether you are missing a single tooth or multiple teeth, Dr. Valenzuela can develop a treatment plan that will improve the health, function, and appearance of your smile. Dental implants represent the gold standard in tooth replacement, and we highly recommend using implants to anchor your restoration in place. We also offer non-surgical tooth replacement options such as traditional dental bridges. To learn more about single vs. multiple tooth replacement with dental implants, read on, and then contact our Los Algodones, BC practice - serving patients from Yuma, AZ to Palm Springs, CA - to schedule a consultation with us.
Single Tooth Replacement
If you are missing a single tooth in one quadrant of the mouth (for instance, in the upper, right half of your arch), the ideal treatment option is a dental implant-supported crown. This would involve the surgical placement of a single dental implant. The implant is placed within the jawbone. Over the next several months, the jawbone and soft tissues of the mouth will integrate with the implant, anchoring it in place. When this healing period is complete, the abutment (the piece that connects the implant to the restoration) is placed, followed by the placement of a natural looking dental crown.
Multiple Tooth Replacement
If you are missing several teeth, particularly multiple teeth in a row, you may be a good candidate for an implant-supported dental bridge. In this treatment, we will place one or two dental implants to hold your bridge in place. While you recover from surgery, we will craft your dental bridge, or the artificial teeth, out of porcelain or zirconia. These materials look natural, and they are strong and durable. When your implants have integrated within your jaw and your restoration is ready, we will use an abutment to attach the bridge to the implant or implants. The bridge will effectively replace your missing teeth, and will be securely held in place with your dental implants.
If you are missing most or all of your teeth, we may recommend the use of implant-supported dentures. The denture will be fabricated to fill in any spaces left by missing teeth. We will place the appropriate number of dental implants to hold your denture in place.
Dr. Valenzuela is also proud to offer All-on-4® treatment, an advanced option that uses just four implants to hold a full upper or lower denture in place. This treatment is ideal for patients that are missing all of their upper or lower teeth, particularly if long-term tooth loss has resulted in jawbone degeneration. Because the All-on-4® system uses just four small implants placed at an angle, it maximizes your existing jawbone structure and avoids the need for other procedures such as a dental bone graft. Although it takes four to six months for the implants to fuse with the surrounding tissues, we can place a temporary restoration in the meantime. Once the healing period is complete, we will place your custom denture, fully restoring your smile.
To find out if you are a good candidate for dental implants, contact Cosmetic & Implant Dentistry Center today.
Related to This